FROZEN YOGURT
& CHURNED CUSTARD SHOP
WHIPPING UP EVERYONE'S FAVORITE FROZEN TREATS & SWEETS
The greatest happiness in the world is to make other people happy
Inspired by the great frosty mountain peaks of the world, we serve frozen and sweet treats at the highest peak of quality and at the perfect frosty temperature for peak enjoyment. While our treats are cold, our service is warm and friendly because our mission is to make people happy while making a positive impact in the communities we serve.
We love to hear from you!
Here's what people have said so far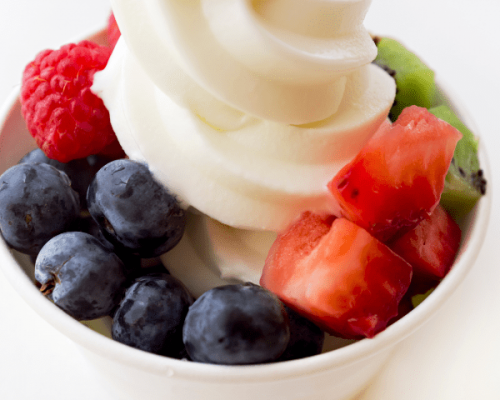 ★★★★★
I have to say I was extremely surprised. The store itself was very well maintained, it was new and clean. The cheesecake custard was phenomenal. They have frozen yogurt and custard with toppings. Super cool spoons that change color with the cold.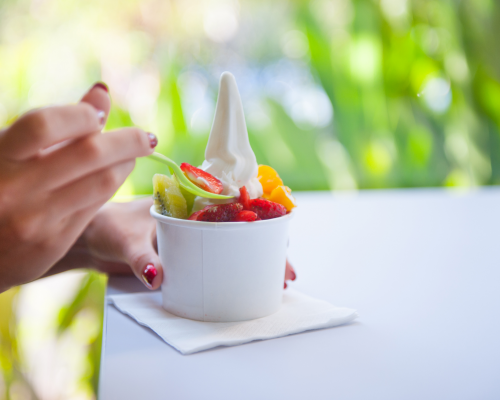 ★★★★★
Friendly and helpful staff, very clean, and great selection! They have frozen yogurt, hand-churned custard (with waffle/puffle bowl options), and chocolate dipped strawberries. They said plan to rotate some flavors eventually and add vegan options. My kids really got a kick out of their temperature-color-changing spoons, too. Great experience. Will return!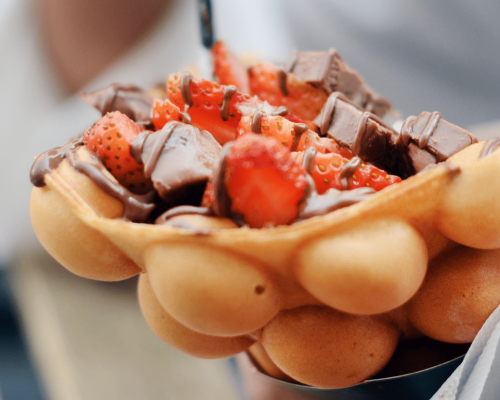 ★★★★★
I was craving frozen yogurt and this place hit the spot! They have plenty of flavors to choose from including sugar free options, sorbet options, and custard. They also have all the necessary toppings, fresh fruit, cake, cookies, mochi, gummy candies, etc. oh and waffle and puffle cone options too!
Stop by or order online and try our frozen yogurt or custard for yourself ...don't forget a freshly made waffle or puffle cone!